License No. 426212690
Capacity: 8 children
Ages served: infant – 5 years
Hours of Operation: 7.45 am–5.15 pm
References: available upon request.
Location: West Side
Phone: (805) 570-6138
Philosophy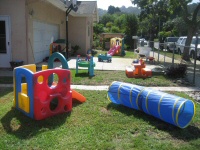 To offer a safe, loving, clean and fun environment, where children are able to learn and grow in a setting similar to their own home. We believe in lots of love, hugs, and encouragement!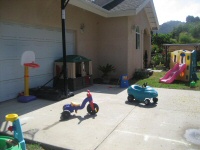 We offer fun creative activities to keep everyone stimulated some examples: various art projects, calendar/circle time, play-doh, chalk, water play, story time, music, dress up, neighborhood walks, and plenty of free play inside and out. Toys books puzzles play doh and bubbles are always available during free play.
The children also enjoy nutritious meals every day which include breakfast lunch and two snacks.
Georgette Owens