License No. 426212762
Capacity: 14 children.
Ages served: Infants to 11 years.
Hours of operation: Monday–Friday, 7:30–5:30.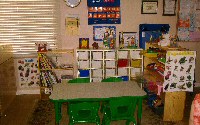 Location: West Side.
Phone: (805) 965-7519
Cell: (805) 679-3097
Information
Caring for infants up to 11 years old. Full and part time children accepted.  Nice, clean environment, plenty of outside activities.  Enrolled in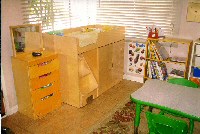 the food program. Certified in CPR and First Aid.  We also accept children from Santa Barbara County subsidized care programs. Our hours are 7:30 am to 5:30 pm. Monday through Friday.
Katia Rios