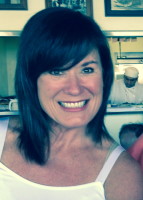 License No. 426213947.
Capacity: 4 children (4:1 ratio).
Ages served: 0–3 years.
Hours of Operation:
Mon–Thu 7:30 a.m.–5:30 p.m.,
Fri 7:30 a.m.–2:00 p.m.
(flexible scheduling available).
Location: Turnpike.
Phone: (805) 886-3914.
E-mail: trishainsb (a) yahoo.com.
Information
Infant care is available to children 0–3 years with a small 1:4 caregiver to child ratio in a nurturing family environment. Monday-Thursday 7:30 am – 5:30 pm, Friday 7:30 am – 2:00 pm (Flexible scheduling available).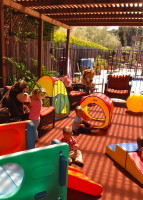 I believe all infants deserve the highest quality of infant care and deserve to be respected as unique individuals. I care about giving each child one-on-one attention, so that I can respond to their individual needs. I believe in creating a "Yes" environment where children can grow and play in a clean, nurturing and loving home. Through the years in raising my own two daughters, I have learned that childcare needs to go beyond cognitive learning. I feel it is the love and intimate attention that builds the child's confidence and security. I believe that in order for the "whole child" to develop, children must feel safe and comfortable in their environment. My goal is to provide your child with a sense of security and confidence, so that they may blossom at their own unique pace.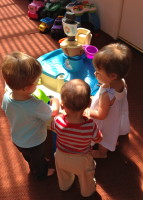 In my TLC childcare program, children are able to play, sleep and eat in a child friendly setting. I understand that every child develops at their own pace and my program is responsive to each child's needs without pushing them to the next developmental milestone. In my intimate setting of only having four infants, each child has the opportunity of interacting with other children. This provides an opportunity for the "whole child" to develop … emotionally, physically, socially and cognitively.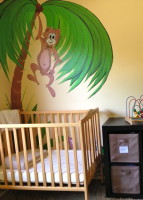 I encourage families to provide the most up-to-date information about their child so I can provide the highest quality care. I feel the more time I invest in the beginning of developing our relationship, the better the results and the experience will be for the child and family. Through my open door policy, families are encouraged to stop by and be part of my program at any time of the day. Families are a unit and it is important to me that we work together so that their child can receive the highest quality care possible. It's the love from the family that builds the foundation.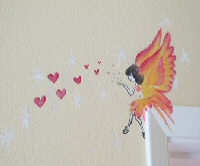 I provide love, encouragement, and respect because I feel that a positive environment is needed for children to fully develop. My philosophy is built around the idea, that love from both the family and the childcare provider is essential in every child's development.
I look forward to being a partner in your child's care and development, through these precious early years. I welcome your child and family to my home and my childcare program… "Trisha's TLC".
Trisha Sabiron-Crawford