License No. 426212955
Capacity: 14 children
Ages served: 3 months – 10 years
Hours of Operation: 7:30 a.m.–5:30 p.m.
Location: Turnpike
Phone: (805) 681-1063
Information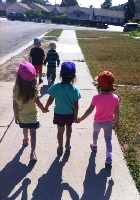 Lozano Family Child Care is a small organized day careprogram, licensed for 14 children in a loving environment.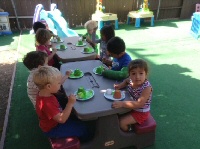 We are open Monday to Friday from 7:30 am to 5:30 pm. We serve infants 3 months age to 5 years age and provide after-school care for elementary children. In our structured environment, children are well prepared to enter into kindergarten as we offer activities such as music, art, math, literature, painting, blocks and free play.
About me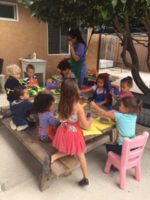 My name is Yida Lozano and I have been living in Santa Barbara, California for over 14 years with my 2 kids and husband providing quality day care for infants and children. My assistant and I are certified in pediatric CPR, First Aid, and we also have had required Health and Safety training for children.
One of the most important priorities for the staff at Lozano Family Child Care is that we make a difference in the life of our kids while providing a clean and safe environment for the children to learn and play. Childhood is the most important part of every person's life. That is why we treat every child as part of our family.
Yida Lozano
Accreditation
2017:

National Association for Family Child Care
References
References from families attending the daycare are available upon request.
Daily Routine
| | |
| --- | --- |
| 7:30–8:45 | Arrival, Breakfast. |
| 9:00 | Group time (indoor activities) art, read books, painting, toys, blocks, songs and calendar. |
| | Infants nap time |
| 10:30 | Nutritious and delicious snacks provided by the child care. |
| 10:45 | Outdoor activities and play, neighborhood walks. |
| 11:45 | Indoor structured projects and sensory activities such as art, music, puzzles, painting, singing, and dancing. Math, language, and writing taught to older children. |
| 12:30 | Lunch time: Clean up, wash hands. Friday is pizza day! |
| 1:00 | Indoor structured projects and sensory activities. |
| 1:30 | Gathering for stories and then nap time. |
| 3:30 | Healthy and delicious snacks provided by the child care. |
| 3:45 | Free play (indoor, then outside) and child pick-up time. |
| 5:30 | Child Care closed. |